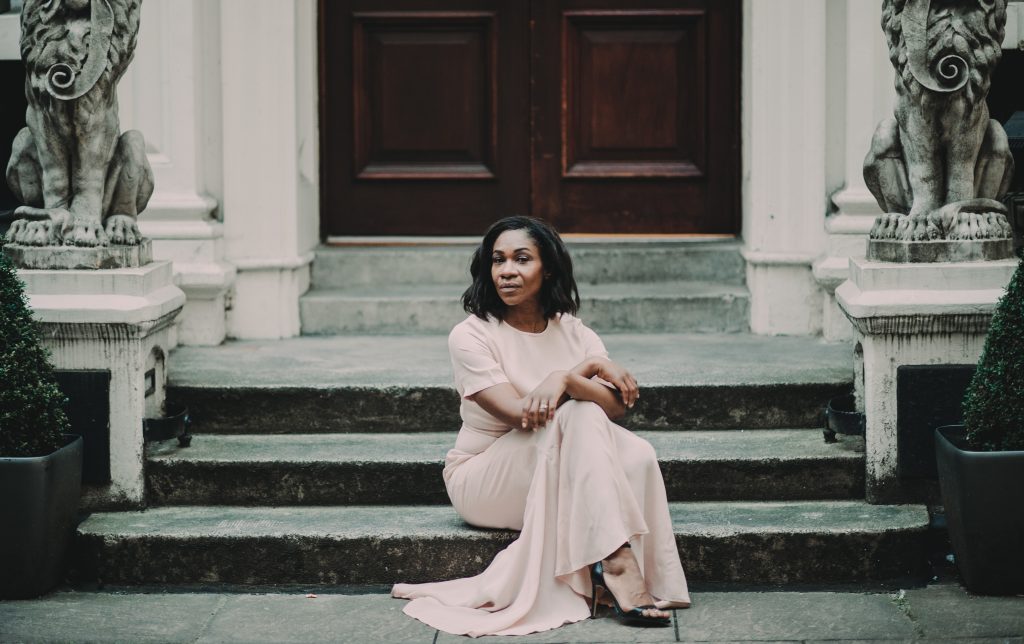 North West London born Karen Bryson is one of the UK's leading British actresses. Her ubiquitous career continues across various multi media platforms. Karen recently made the Queen's Birthday Honours list 2017. She was awarded an MBE for her services to Drama.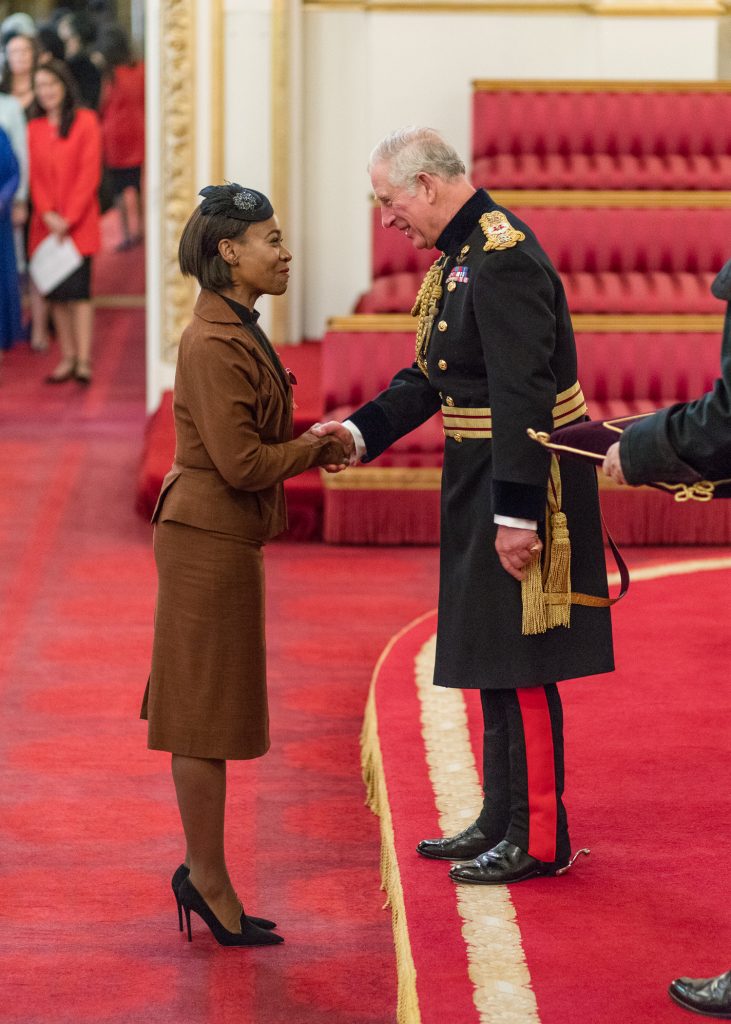 She can be seen in Harlan Coben's thriller Safe on Netflix available globally. Get watching!! You will be able to see Karen  in Nordic Drama White Wall playing Gina Martin (series regular). Also in 3 part drama playing Sister Phillipa in Black Narcissus for the BBC and FX channel in  the Autumn.
She  also starred in Aki Amoshaybi's debut Independent feature film Real, which saw it's premiere at London Film Festival 2019. It was due to be released in cinema's April 2020, but due to the pandemic, it's been postponed.
Karen last graced our TV screens in MotherFatherSon staring Richard Here for the BBC.  Also Vera final episode of series 10 staring Brenda Blethyn. She is probably best known for playing Avril Powell in Channel 4's critically acclaimed drama series Shameless.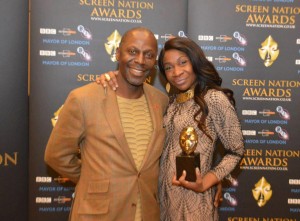 The role saw Karen nominated for several awards including 'Best comedy Performance' and 'Best Actress' at the 2013 MVISA awards. She won 'Best Actress in TV' at the Screen Nation Awards 2013. Karen has just added Best Actress at the BBE Awards 2017 to that list.
A well respected Theatre, Film and TV actress, whose career has spanned over twenty five years. It all began when she auditioned and got into the London Academy of Music and Dramatic Art. Her three years there compounded her need to be an actor. It was there, Karen fell in love with amazing literature and the need to tell stories. The real journey to hone her craft, began – on graduating Karen received the Michael Warr award for overall outstanding student.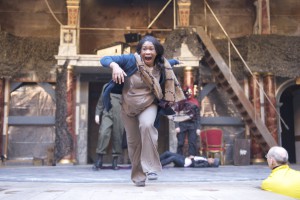 After many years performing in theatres all over the country, including RST, The Other Place, The Barbican with the RSC, The Globe, Stratford East to name but a few. With plays such as Antigone, Macbeth, Beowulf and Our day out, Golden Girls, Macbeth at the Globe.  For The Royal Shakespeare Company A Winter's Tale, La Lupa, Back to Methuselah, Comedy of Errors, The Lion the Witch and the Wardrobe and Luminosty her first ever lead role. This was the turning point for Karen. She then won a role in a fantastic new play called Shoot to Win at Stratford East Theatre. It was a play written, directed and staring women and focused on the lives of the women in a netball team.  The show travelled the country to rave reviews. This was the play that changed her career…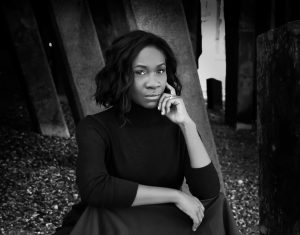 Her big break in TV came when a casting director in Manchester saw the Shoot to Win and called Karen in to audition for Buried a ground breaking (Bafta winning) channel 4 drama series.  Her work in Television began to gain momentum, starting with the staples of British TV shows such as The Bill, Holby and Doctors, gaining as much experience possible. Karen went on to win roles in various dramas for ITV, the BBC and a couple of short films including the lead in ZULU 9 winner of the best short film at The Cork film festival. Then she landed a regular role in Bodies for the BBC (RTS winner and BAFTA nominated) drama. With that, her theatre work also continued to thrive with her winning leading roles in  'On my Birthday' and The Dead Wait' for Manchester Royal Exchange Theatre.
Karen continued to win guest lead roles in TV shows such as Silent Witness, Torn, The Children, Between the Sheets, Coming down the Mountain, Sold, Apparitions and a short silent film for Sky called Ding Dong as part of their now regular 'silent season' at Christmas. Police drama series Cuffs for BBC1 as regular character Custody Sergeant Melanie Pyke.
She also voiced the audio book of award winning writer Zadie Smith's book NW, which was released in the UK and US by penguin.  She recently completed the audio recording of I am China produced by Random House books. More recently Karen one a voice over award at the One Voice Awards in 2019.  She also voiced some episodes of Crime and Punishment for Channel 4. A gritty documentary about the Criminal Justice System in the UK. One Thousand Years a Slave for Channel 5 featuring David Harewood.
Another string to Karen's bow saw her write and direct her debut short film Monochromatic staring Kenedy McCallum Martin and Stephanie Levi-John produced by Mono Films and Exec Produced by David Harewood and Rajita Shah. Monochromatic is now enjoying its festival run.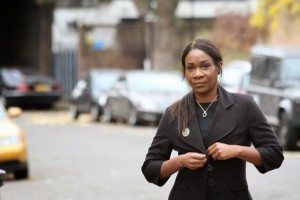 Karen produced and starred in a short film called 'Family Reunion' overall winner of the Triforce Short Film Festival "best of the fest" award 2015. Nominated for best short film at the MVISA awards). She also produced a drama pilot entitled The Block with DT Films, which she also appears in, which won Best Pilot at the Ramsgate Film festival 2019.
Other film film roles included playing one of the leads 'Maria Adams' in Independent Feature Film The Carrier. The film had its UK premiere at the globally renowned Raindance Film Festival. Also a supporting role in multi award winning Independent Feature Just Charlie playing Claire Robson. The Film deals with the young trans community .
Karen is also a proud Ambassador for Solace Women's Aid.
Karen say's "I feel humbled and incredibly grateful that I able to do what I love… I want to keep learning and being challenged as an actress, a writer and a director.  I have always been a creative soul, as that is what drives me. As long as I can follow my creative heart, wherever that may take me…..I am blessed!"