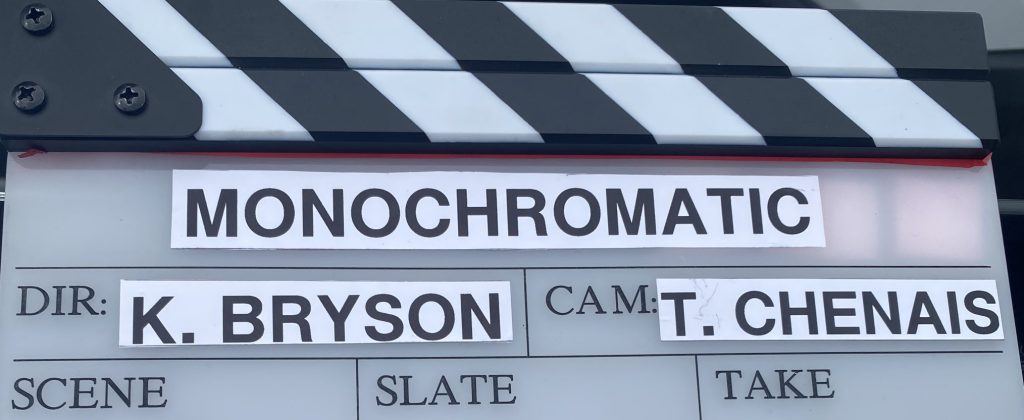 The inevitable moment a six year old girl realises the world
operates with bias when it comes to the colour of her skin.
We're all born equal… then life happens.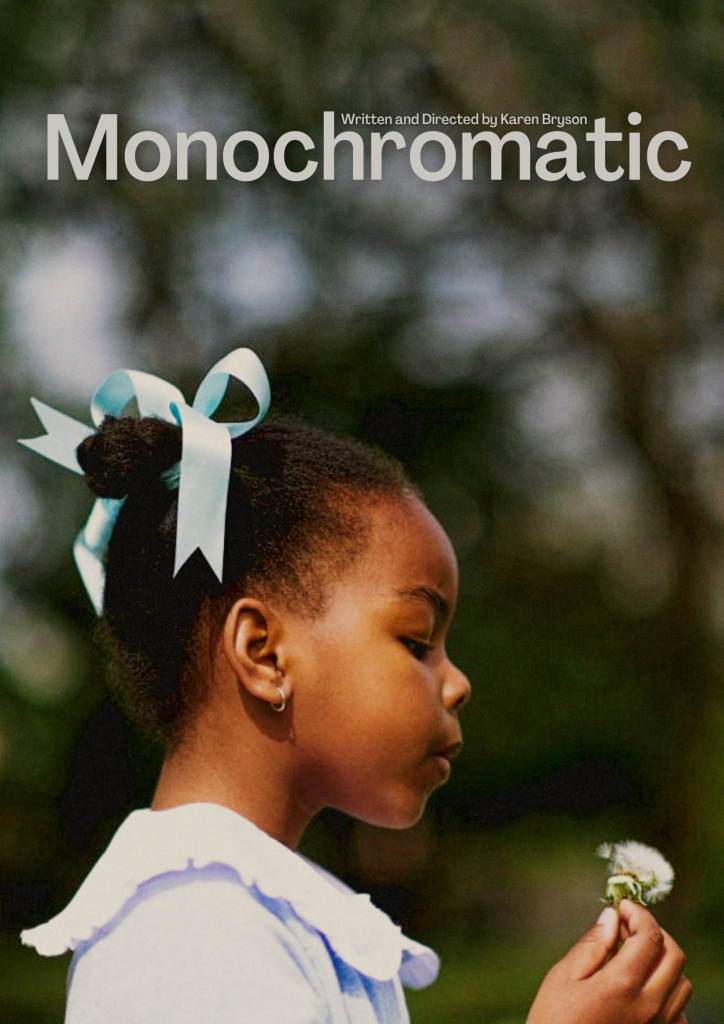 The film is seen through the eyes of Grace, age 6. The world as she sees and experiences it, innocent, carefree and mischievous. Grace is Black.
1977, Wood Green London. The political climate is volatile with the rise of the National Front. The UK is dealing with the aftermath of Enoch Powell's 'Rivers of Blood' speech, calling for the repatriation of immigrants and appealing to racial hatred, skinhead subculture is prevalent.
Grace plays hopscotch in her garden. Bored, she opens the back gate seeking adventure. Along the New River path strewn with stones and broken glass, she falls cutting her hand badly. Grace's mother Bev thinks she is playing in the back garden until the doorbell rings. She opens to see a skinhead boy wearing a Nazi t-shirt with Grace, her blood on his hands.
Micro aggressions culminate in a moment at their white Christian Church. When the Vicar asks the congregation to shake the persons hand next to them, little Grace reaches out her hand to the white woman next to her, the woman recoils. At this moment, we see little Grace for the first time, a tiny piece of her heart breaks.
What captivated me to write 'Monochromatic' was primarily to do with my reaction to the death of George Floyd. It saw a global acknowledgement regarding racism and racial inequality. I was floored. It unearthed years of racism I had personally suffered and had learnt to swallow. We follow Grace's journey as she navigates and processes the fact that people aren't different hues of one colour. She's works out that she's black and for her, blackness is coupled with hate.
My aim is for 'Monochromatic' to hold a mirror up, inviting an audience to ask questions of themselves. It touches on the concept of nurture, what we see and hear, consciously or unconsciously shape who we are, how we view the world and subsequently our own biases.
We used real found footage which appears in the film of the penultimate National Front March which took place on St Georges day in Wood Green 1977. There were a thousand strong opposers that day led by the then councillor of Haringey Jeremy Corbyn. They successfully disrupted the march which is now known as The Battle of Wood Green.
This is climate in London after people from the West Indies were invited to the U.K to rebuild a post war Britain. After Enoch Powell's Rivers of Blood speech the UK divided. On almost every street corner had hate speech on almost every wall. The Black and Asian communities lived in fear.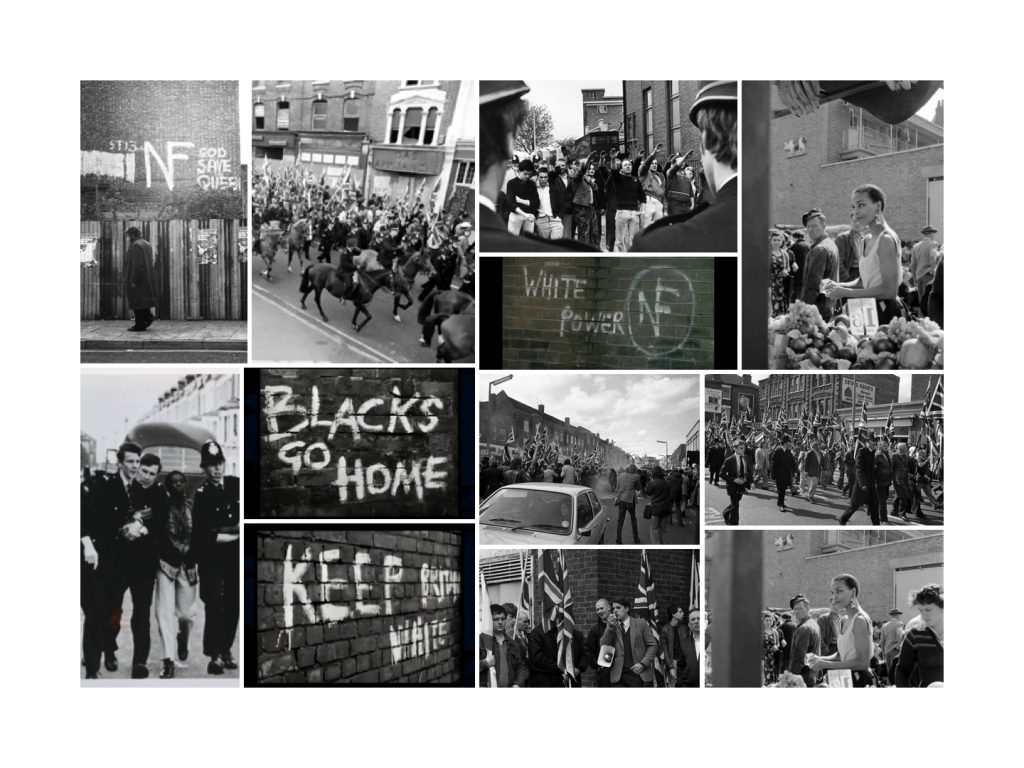 The protests started…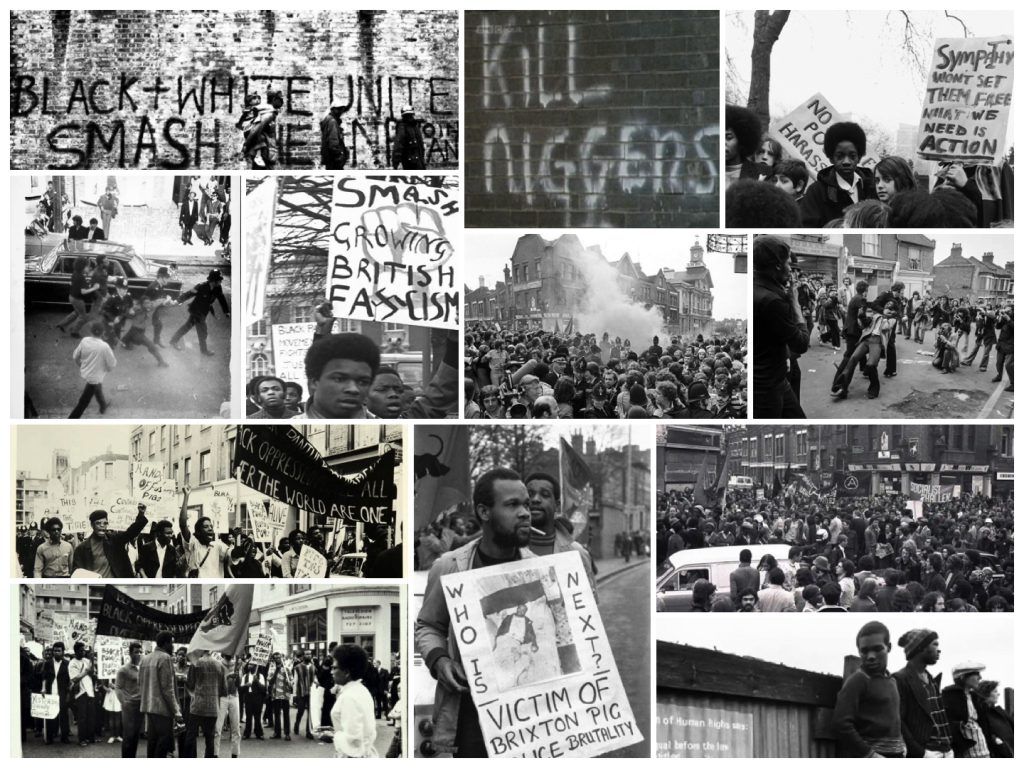 They continued across London and other parts of the UK throughout the 1970's.
The protest featured on the TV in Grace's living room in Monochromatic is actual footage of the penultimate National Front (NF) March on St George's Day in 1977. We can protest as a collective but unless we actually ALL take accountability from the top down and only then can we make real change. Black squares on Instagram doesn't do it. Like many of us said, we know this happens (for centuries) but NOW we have cameras!
Is this a mirror image of past events? We know what this moment means for Grace and her future… We're still living it.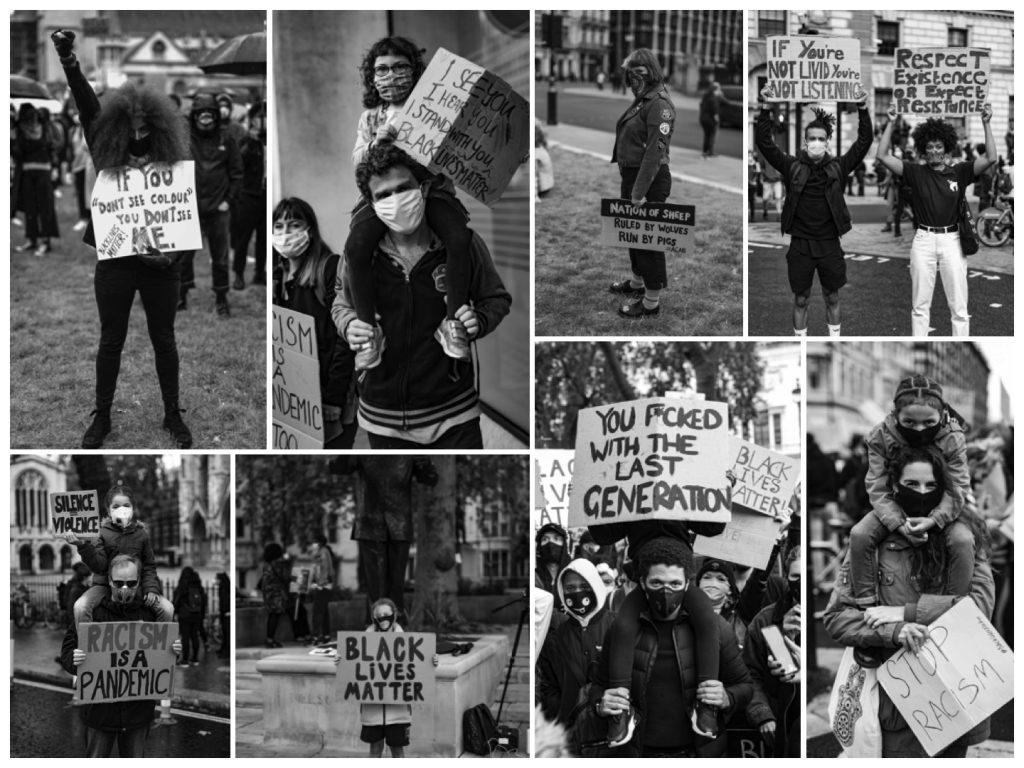 Black lives Matter protests across the UK and the entire world in 2020.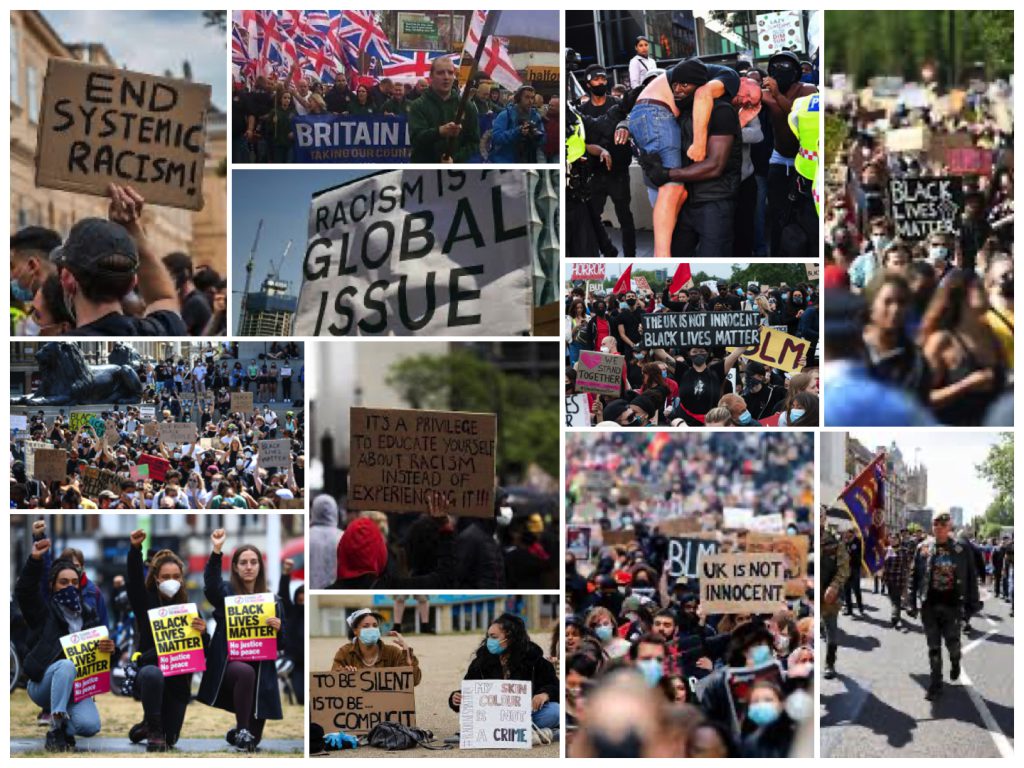 This cannot be a movement for a moment! I was asked during this time by our 'allies' about books, art or films they could consume to help their understanding of what it is to be black, brown or "other". There're many books and films about the 'game changers' on a grand scale over the decades, many about the well known heroes who bought about huge change…But…
I wanted to write something about the ordinary hero's. Our Mums, Dads, Aunties and Uncles who came to the UK with dreams of a better life and endured the most unspeakable racism. They fought, they kept their heads down and rightly or wrongly taught their children to do the same. We were taught to do 'twice as well' in order to succeed. They are the unsung heroes, those who taught us to 'arm' up, how to 'choose our battles' against the huge machine that is racism/discrimination and bias conscious or unconscious in our everyday lives.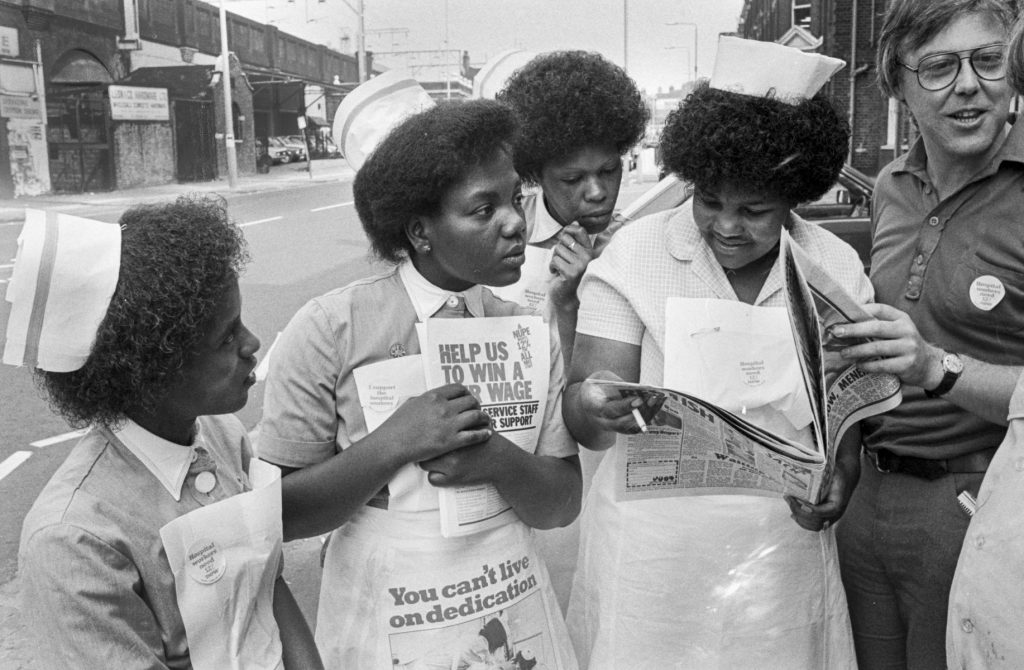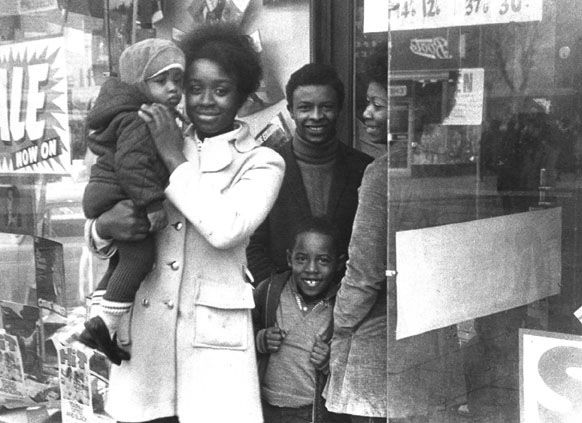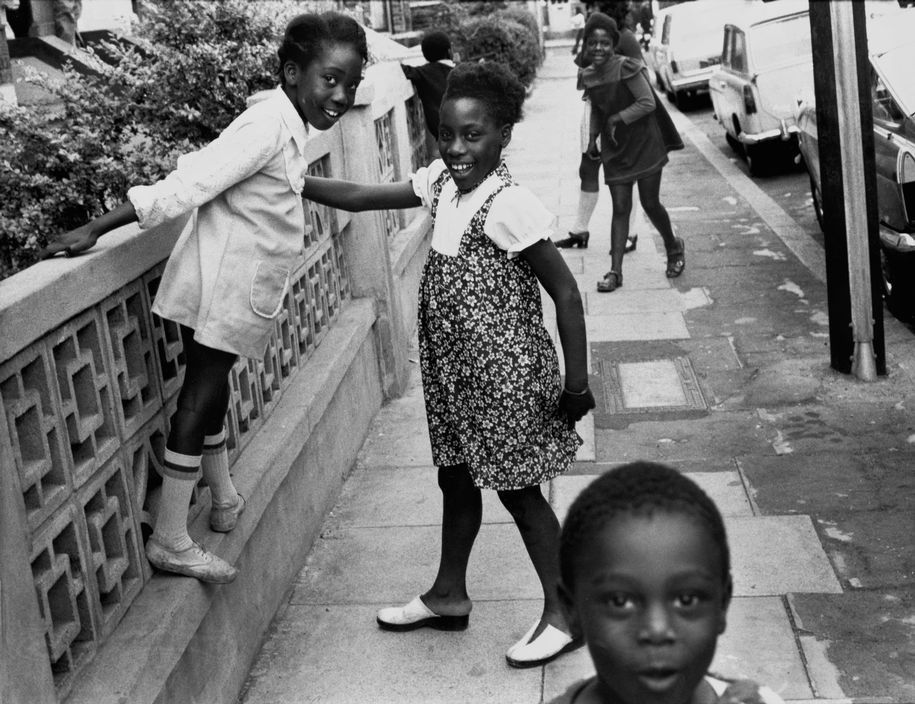 At what point in a child's life do they become aware of difference in terms of race?
For the inquisitive young mind the question of race will be asked, as a child begins to experience the world and the socialisation process starts, whether they vocalise it or not. But depending on the ethnicity of the inquiring child, the answer holds a very different lifelong outcome.
Monochromatic is dedicated to all the 'Grace's' in this world and for those to want to truly understand and set about making real change…